Shopping Cart
Your Cart is Empty
There was an error with PayPal
Click here to try again
Thank you for your business!
You should be receiving an order confirmation from Paypal shortly.
Exit Shopping Cart
G-The Stylist: Houston Hair Salon

Your Hair and Makeup Expert
Trending now in hair
The wet look - This look was all over the New York runways and is super easy to recreate for yourself. What you'll need for this look are Gel, Mouse, and Leave in conditioner. Hair can be worn all up and secured with a chop stick, half up secured with bobby pins, or all down. The key to this look is to do it fresh from the shower. Apply your favorite products and let it air dry! This is super easy to do and very low maintenance.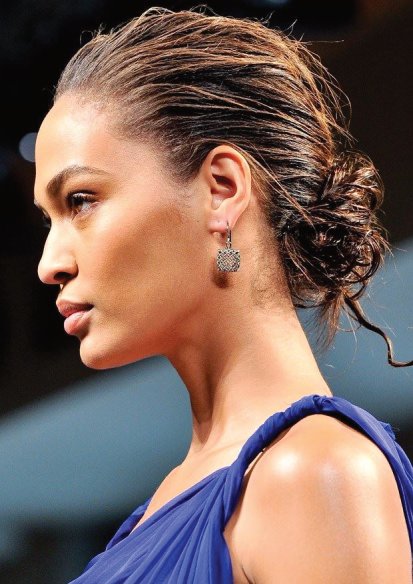 Beachy waves - This style is never out of style and is always sexy! This look is also called Boho waves because its very bohemian chic,  romantic and for those with wavy hair can be effortless to create.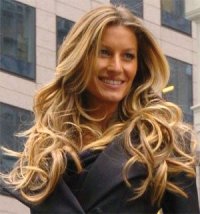 Retro aka Throwback hair - 60's inspired hair has made a big comeback and is more vibrant and fresh. Mod cuts, bodacious blowouts and even bouffants and beehives have all come back to make their mark if fashion and culture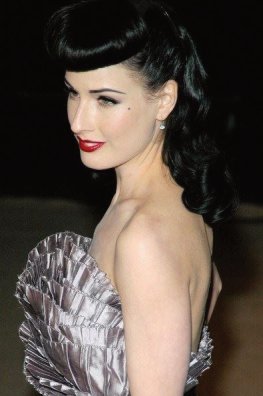 Braids and Twists - Weather its a messy fishtail braid, or twists sculpted into a beautiful quaffed creation, this trend is always a way to make a "traditional" style more interesting and fashion forward.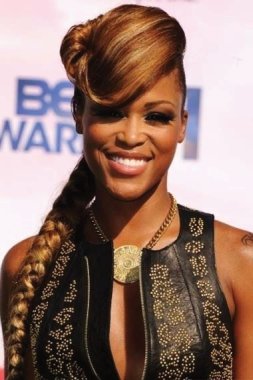 What ever look you decide to try if not all don't forget the make up to complete the look. Even if its just tinted moisturizer, mascara, and lip gloss. 
        When I think of fall the first thing that comes to mind is  the  changing of the leaves to magnificent hues of  burnished coper, gold, and fiery rose. The second thing that I think of when it comes to fall  is hot chocolate. What do leaves and hot chocolate have to do with the fall trends... they are all the same colors!  In the fall in order to bring in some fun to the gloomy weather people turn to richer, and deeper shades in the color palette. Blonds become more golden and dimensional, brunettes become richer and chocolatier, and red heads get intense. 
Yes...Fall is here in Houston, but unfortunately it's still HOT!  Another thing that is still hot are Ombre highlights. For those of you that don't know what that is heres an explanation. A fancy word for a hair coloring technique where the color goes on darker at the root and then fades into lighter and brighter highlights on the mid-shaft and ends. Note: Ombre hair color should NOT leave you looking like your roots have grown out. 
The key to getting this trend right is making sure the deeper shade at the root is soft and gradually bleeds out. Ombre is right for you if your looking for the following 3 things out of your hair color . 
1. You prefer low-maintenance, natural looking highlights (ombre highlights grow out beautifully and are virtually maintenance free).
2.You are bored with solid, dark hair and want a boost of color without a total commitment to highlights.
3.You have always wanted to be blonder but worried the traditional all-over blond highlights would make you look washed out.  
     For hair that has been parched by the sun, dried out by the chlorine, and just plain neglected,  I recommend that you give your hair some much needed TLC. Semi permanent low lights will add richness and depth back to your tired locks. Lighter colors,  especially blonds, can benefit greatly from this service! By adding low lights to the hair, you add richness, and dimension. I love using  the shades of  Late, 24 karat, and hazelnut to update my Blonds for fall.   Hair that has more depth looks more interesting and when placed in the right places ,  also makes the hair cut pop! Since GOLD is on of the hottest trends in fashion right now ( no dought to the increase in value of gold on the stock market due to or current economic situation) A Lot of clients are coming in the salon and re adding golden hues to their hair. Another way to add gold to your hair is accesories.  Gold clips, hair ties, and gilded ribbons will put you right on trend.
     For my fabulous red heads  foiling in pieces of more radiant red or copper  will instantly revitalize hair  that has begun to dull and brown out. As wee all know red can tend to become dull and lack luster over time due to heat styling and environmental factors, etc. Popping in a few foils, and or an all over glaze will instantly perk that lackluster hair color right up! Burmese ruby is a gorgeous jewel tone shade that looks amazing when added to any shade of red. 
     For my lovely brunettes it's all about the chocolate without the marshmallows . To update your brunette hue  and make your locks delectable, I recommend a glaze in dark chocolate, or coffee bean. Not only is your hair going to look revitalized, it's going to be super radiant. Darker hair reflects more light, and therefore looks shinier. 
     Like your color the way it is and don't want to go deeper.... okay. The perfect solution for you is to get a clear gloss. Hair that is looking dull, flat and boring will instantly look healthy and radiant. A glossing treatment takes just 15 minutes and can be done along with your hair cut or blow out! Great for you ladies who are always on the go. Glossing treatments are a good investment because the shine will last 4 to 8 weeks depending on how often you wash. 
   My go to color  for fall is Joico's Vero Chrome K-Pak color. I recommend Low lights with  Vero Chrome for these reasons.
Reconstructs while you color with Quadramine Complex
Gentle ammonia-free, no-lift formula
Adds incredible shine
       Last Trend of the season... CONFIDENCE! If you don't like any of the trends, DON'T follow them and do your own thing! Everything look good when worn with confidence and conviction.  Be your own fashion guru, and start making tour own trends. If you get some complements, it's working. If you dont get any complements, you need to re-evaluate and tweek your style.
                                                         Guillermo
         Finnaly winter is gone and spring has sprung! Goodby cold weather and hellow sunshine. Unfortunalty for me spring also means allergies...AHHHHHH! Looking on the bright side of things the 2011 spring trends are a sinch for anyone to pull of. You will look fierce waiting in line at Walgreens, at dinner, or rocking out at one of the many up and comming concert season.
         Alright folks that wraps it up for now. Check back soon for the next  blog post!  Untill then... drink your water, take your vitamins, get your butts off the coutch and do something!
                                         Guillermo
/